Tasks & Challenges
Certificate Lifecycle Management considerably simplifies the introduction, monitoring and smooth operation of one or more PKIs in companies. Expensive downtimes due to accidentally expired certificates are prevented. The quality of certificate-related processes is improved through automation. There is full transparency about the status and location of certificates, which supports the central management of all certificates. Individually configurable roles and rights settings allow the flexible application of compliance guidelines.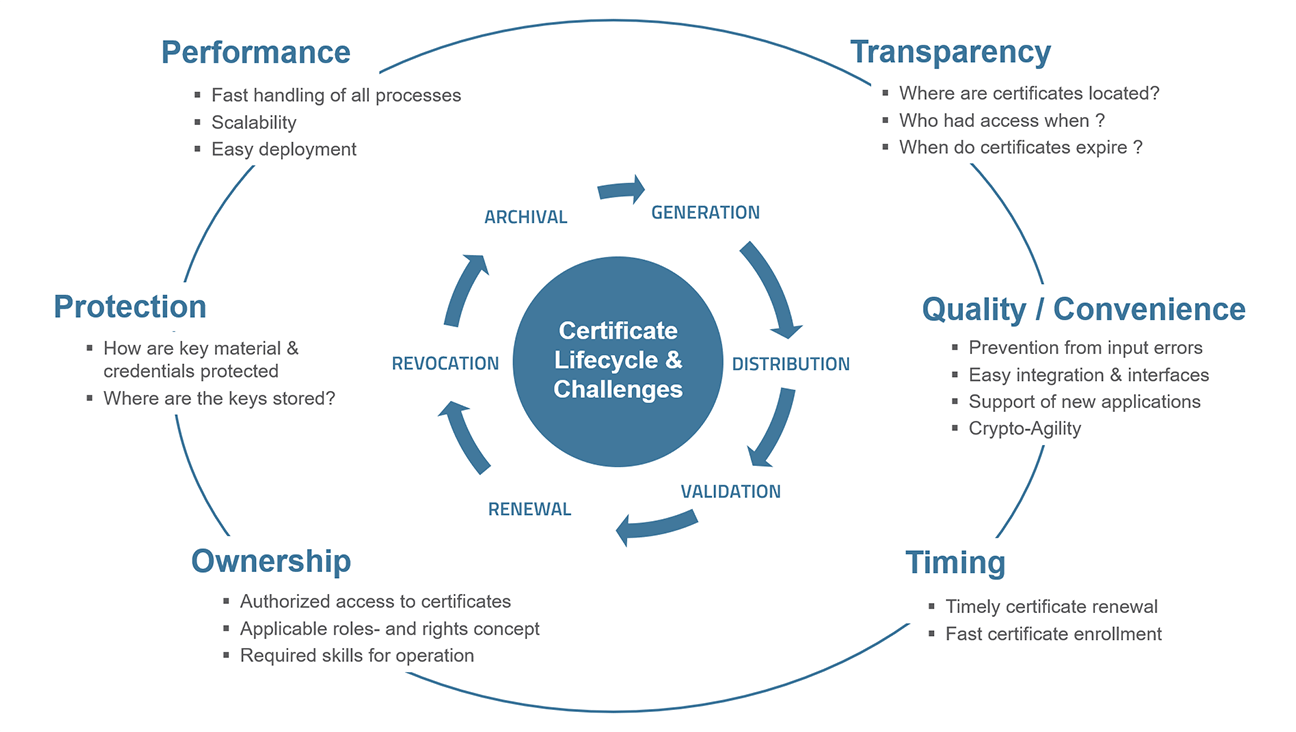 PKI Trends & Certificate Lifecycle Management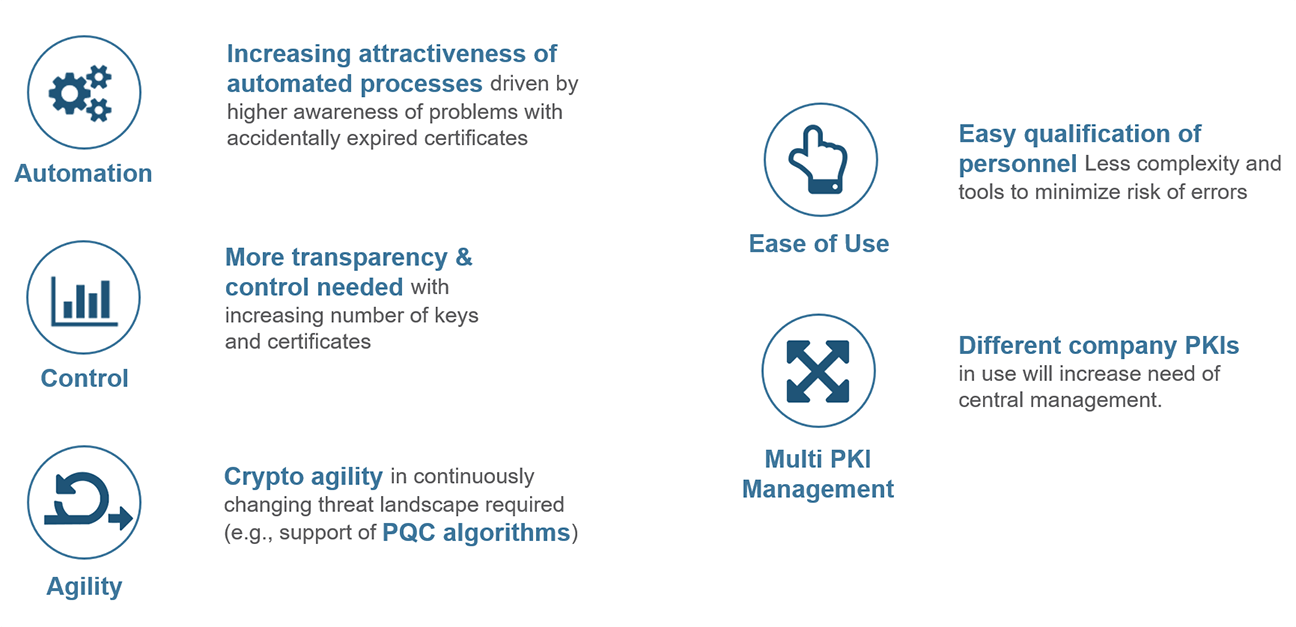 The PKI segment has been established in most organizations for years and further dynamic growth is predicted. With the increasing use of certificates, the need for more automation, better transparency and regulated access rights is growing
The following trends are important drivers for
successful PKI operation:
More automation:
Companies are becoming increasingly aware of the problems associated with accidentally expired certificates. Cost drivers are the associated downtime and, above all, the high personnel costs that require manual monitoring. The increasing number of certificates used in companies increases the attractiveness of solutions for automated processes. This ensures cost-efficient and error-free work.
Better control & clear ownership:
With increasing use of PKI, companies need to have a better understanding of which certificates are being used in operations over time. They need to have an awareness who has access to them and be able to track for what purpose and when they were used, expire, need to be renewed or replaced.
Crypto-Agility:
Due to the continuously changing threat landscape, companies have to adapt their security technologies frequently. The age of quantum computing will emerge in the coming years. Crypto agility ensures that vulnerable or outdated algorithms can be replaced quickly and easily.
Ease of use:
The considerable risk of errors in managing certificates drives companies to run PKI systems with highly qualified experts. These are rare and also very expensive. To spread the increasing work load, it will become more and more important to operate a PKI system with personnel that can be qualified quickly and easily.
Multi PKI management:
With different PKIs being used in companies, it will become increasingly important to manage them centrally. Organizations with established PKI applications will very likely consider adding a common automation and reporting function to their systems.