MTG ERS –
Enterprise Resource Security
MTG ERS ® unlocks the full potential of secure digitization across industries and processes. Based on verified identities, trusted communication and centralized storage of encrypted data become possible.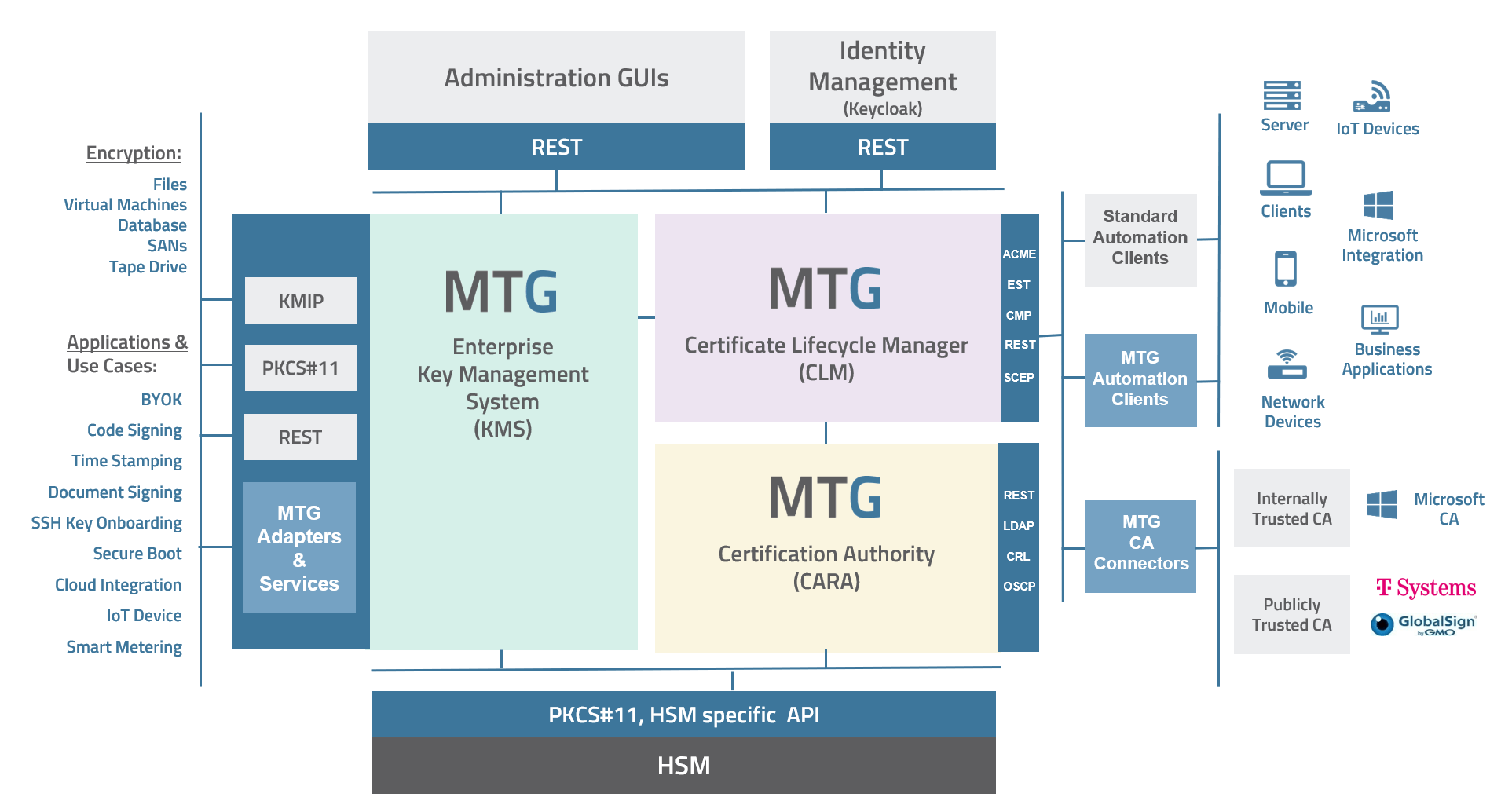 ERP System for IT Security
MTG Enterprise Resource Security is considered as the "ERP system for IT security", protecting corporate resources (e.g., production, personnel, information and communication technology, etc.). While an ERP system handles the central planning, control and management of the company's resources, the ERS system manages the central protection of the associated processes with cryptographic keys.
Attractive cloud services or special On-premise solutions - we support our customers with excellent IT security know-how and the appropriate offers.
The product range of MTG ERS® consists of several aligned elements:
Direct access to the deep technical knowledge of our IT security experts and consultants ensures the best possible preparation, implementation, and smooth operation of our systems. This creates future-proof IT security solutions from a single source.