MTG ERS for other Industries
MTG ERS® solutions are flexibly customizable to industry-specific requirements and are therefore suitable for a wide range of industries.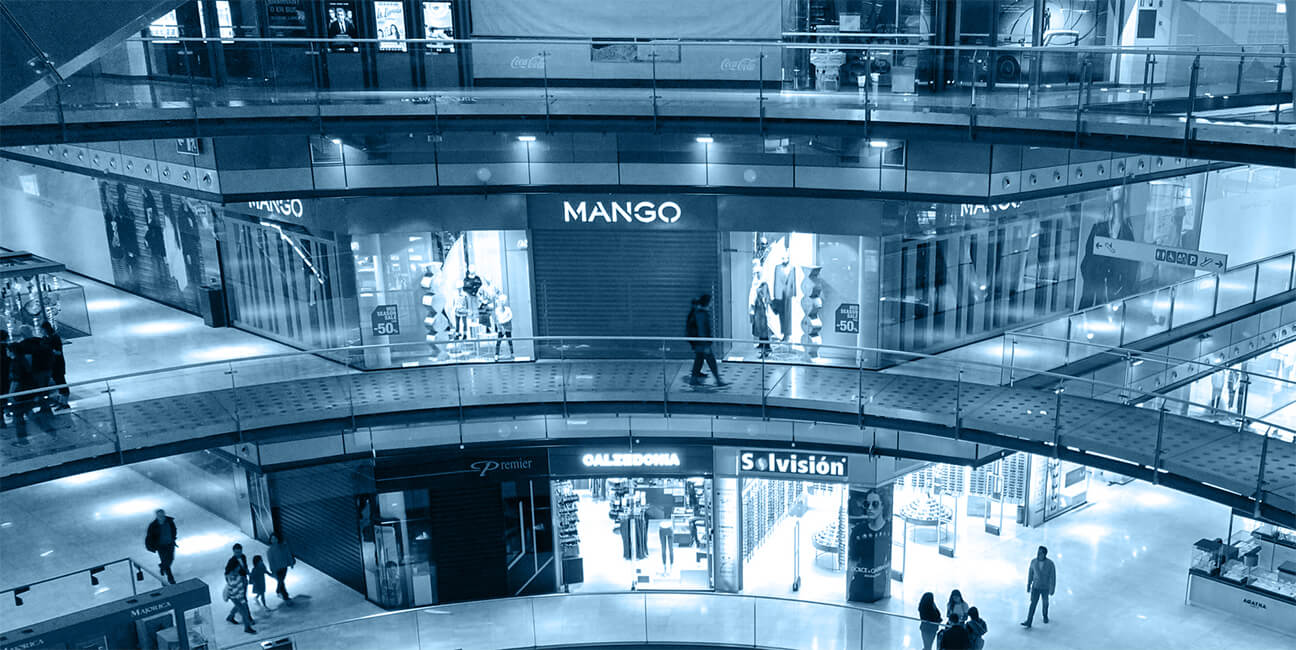 Telecommunication – Trust Center PKI
Since 2005, MTG Trust Center PKI has been successfully in operation in a leading Trust Center with millions of issued certificates and a large number of applications in the fields of healthcare, energy, eID, public transport, authorities, IoT.
MTG PKI supports all requirements of the Certification Authority Browser Forum, BSI TR-03145 Secure Certification Authority Operation and ETSI TS 102 042.
This PKI, including HSM, can be operated in a fail-safe mode and due to a modular concept it can be efficiently adapted to new tasks. MTG experts provide detailed advice on all questions regarding the operation and implementation of PKI services.
Since 2005, MTG CARA has been successfully operating in a leading Trust Center with millions of issued certificates and a large number of applications, as well as a Root-CA for the new ID card.
Retail trade
Cash register systems
For retail chains and cloud service providers, MTG offers all the ele-ments required for regulatory compliance and cost-effective operation of a TSE.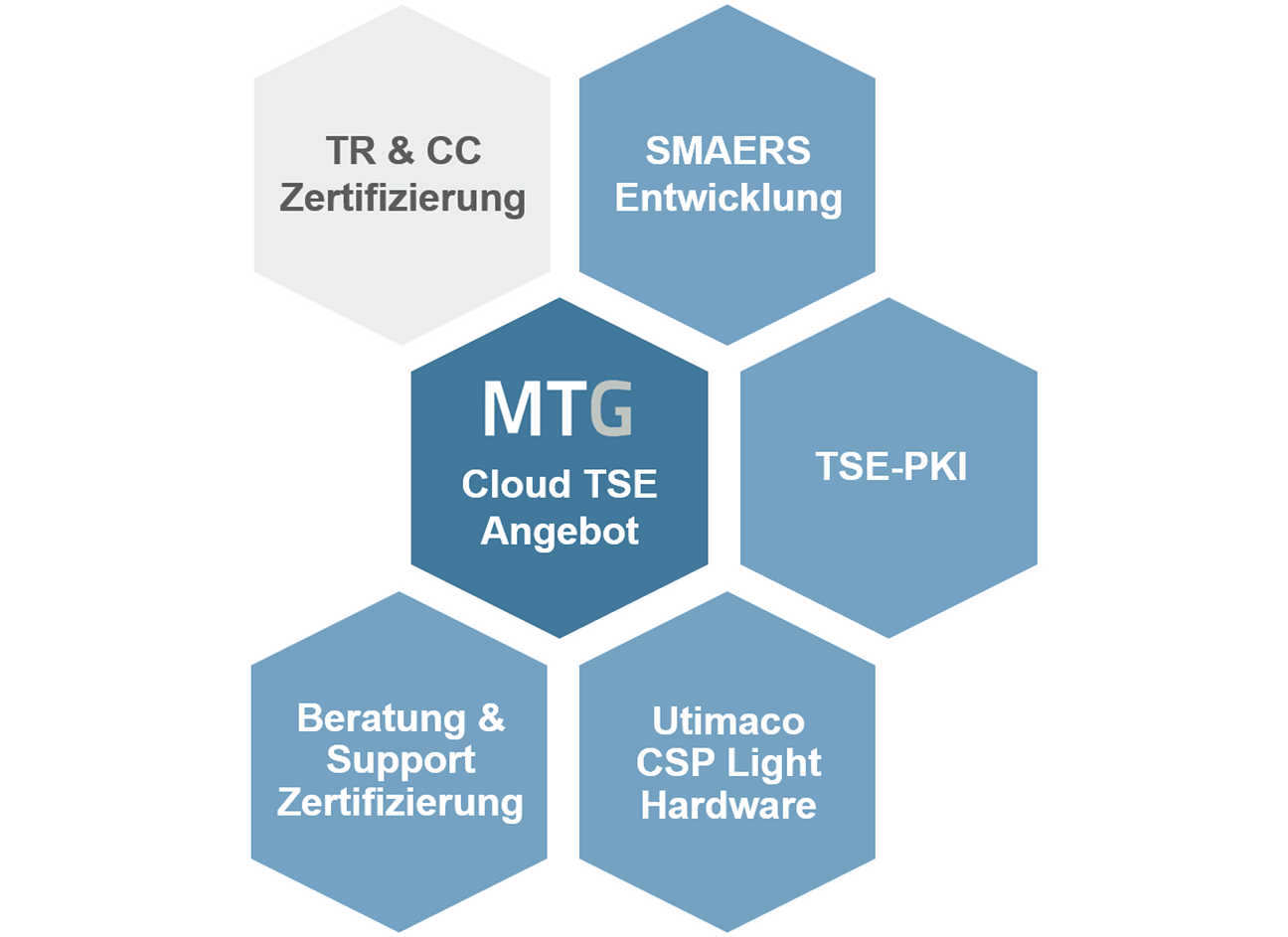 For its customers, MTG develops the SMAERS, which can be installed on the back-office servers of the retailers' shops or directly at the cash register. The SMAERS communicates with Utimaco's centrally installed CSP Light Server in the cloud. The required TSE certificates are provided by the MTG TSE PKI through our partner DARZ with cost-effective flat rates.
The DARZ meets all requirements according to DIN ISO 27001 and BSI TR-3145. The SMAERS specifically developed by MTG for its customers must then be evaluated by an authorized testing laboratory (BSI TR-3151 and CC EAL2).
The MTG Evaluation Faciliy for IT Security, approved and licensed by the BSI, supports and consults with preparation and documentation for a successful certification. In cooperation with Utimaco, the hardware components required for the CSP Light are provided.
Need of a TSE
In accordance with the "Kassensicherungsverordnung" (KassensichV) all cash register, billing, security and recording systems must be equipped with a certified technical security system (TSE, so called Technische Sicherheitseinrichtung) as of January 1st 2020.
On 6.11.2019 the Federal Ministry of Finance (BMF) published a non-objection decree which does not object to the mandatory installation of a TSE by 30.9.2020.
A TSE is essentially subdivided into 3 components according to the BSI Technical Guideline TR03153:
CTSS Interface Component (the so-called uniform digital interface)
Security Modul
Storage Medium
The Security Module is structured into:
SMAERS (Security Module Application for Electronic Record-keeping Systems, BSI-CC-PP-0105-2019) and
CSP (Cryptographic Service Provider, BSI-CC-PP-0104-2019) or CSP Light (Cryptographic Service Provider Light, BSI-CC-PP-0111-2019)
Your industry
Security concepts and standards for different industries are designed to significantly reduce the chances of damage caused by cyberattacks. MTG ERS ® solutions are flexibly adaptable to the individual requirements of different industries. MTG supports companies in the target-oriented use of PKI, KMS and HSM and advises companies on the organization, documentation and implementation of security requirements and legal regulations.