MTG CPKI
MTG Corporate Public Key Infrastucture
MTG Corporate PKI implements and supports a Certificate Management Operation Policy by strict access control mechanisms that enforce the principle of least privilege in certificate management. The highly granular permission system (by user, role, department, company, branch, etc.) provided by MTG Corporate PKI can cater even the most specific use cases.
MTG Corporate PKI consist of two aligned product components of the MTG ERS® System: MTG Certificate Lifecycle Manager and MTG Certificate Authority (MTG CARA) and thus offers protection for many use cases in companies.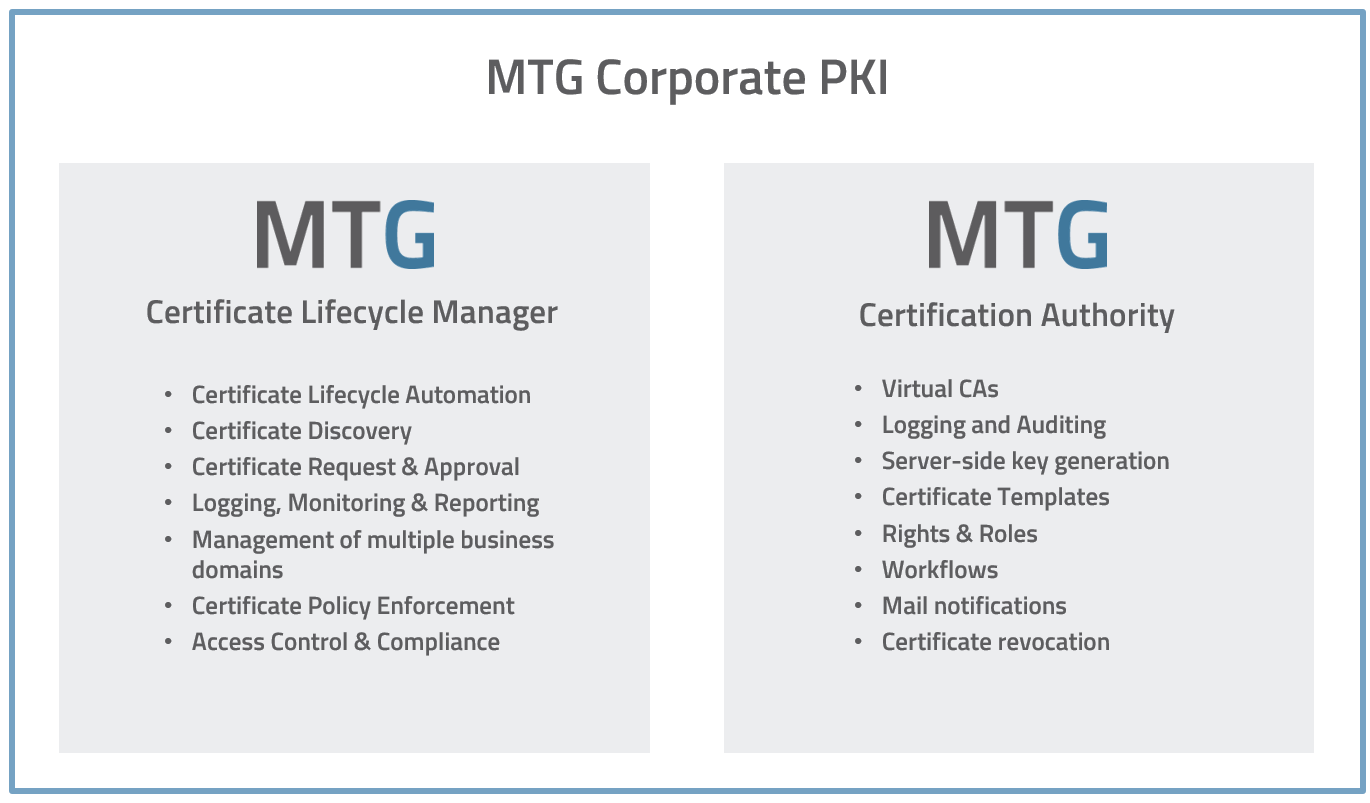 MTG CLM
MTG Certificate Lifecycle Manager
MTG Certificate Lifecycle Manager is responsible for the seamless and automated management of all certificate-based processes. The numerous automation options improve the quality of certificate-related processes and reduce expensive downtimes caused by unintentionally expired certificates. In addition, the system provides a complete overview of the status and location of certificates and allows the flexible implementation of compliance policies, thanks to detailed setting options for roles and rights.
MTG CARA
MTG Certification Authority 
The MTG Certification Authority (MTG CARA) offers secure management of multiple unlimited CA hierarchies with support for all major PKI standards, protocols and specifications. MTG CARA is a powerful and flexible certificate management software which supports multi-tenancy, crypto agility, Post-Quantum Cryptography and HSM integration.