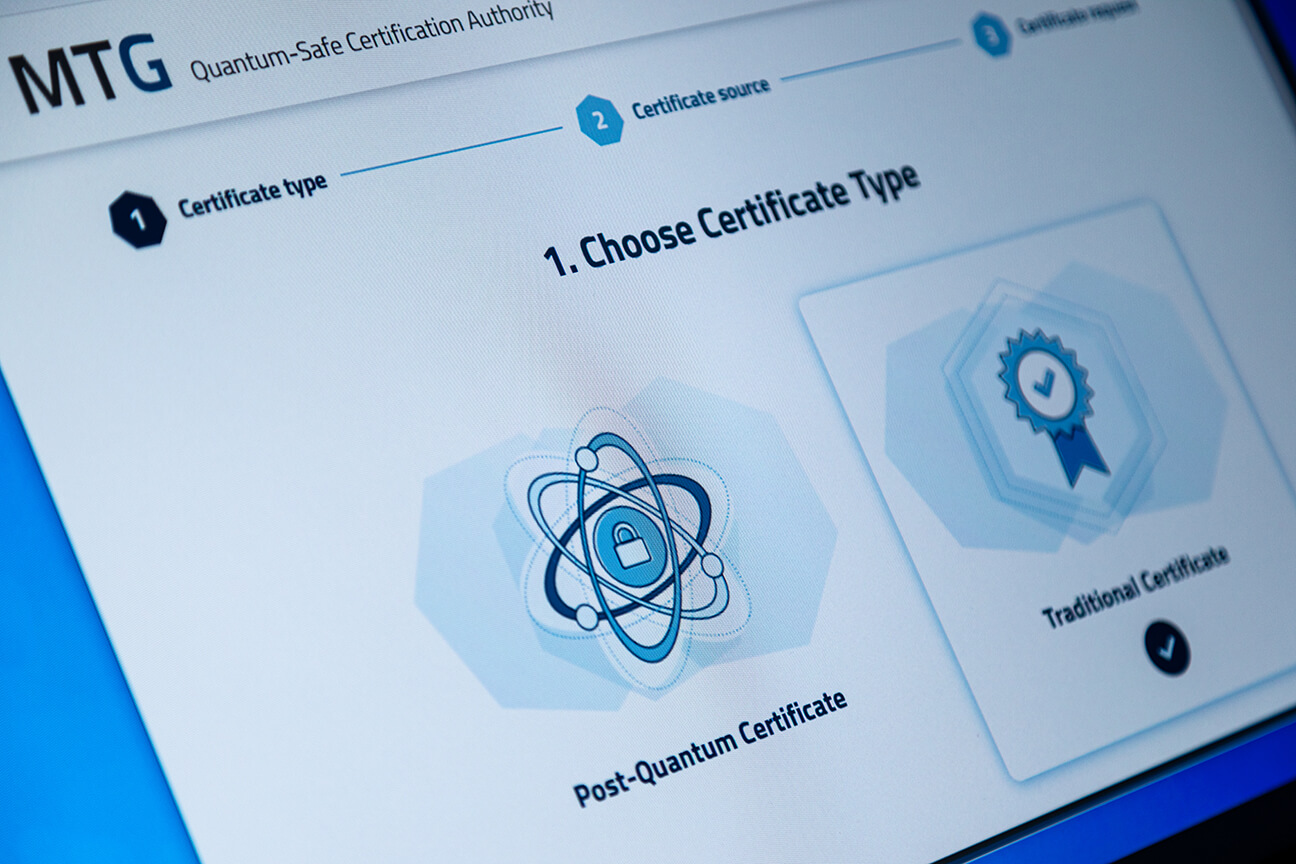 PQC Test Certificates from MTG PKI
Our online PQC platform, which is open to the public, allows you to create your own cost-free post-quantum and traditional certificates for testing purposes. These can then be deployed to various provided PQC demo applications.
Test PQC applications now!
Various PQC-based applications can be downloaded and tested in the PQC demo portal. More information about the following applications can be found after registration in the demo portal:
(1) Sunray Web Browser: PQC Web Browser, based on Mozilla Firefox, offers all the features of a modern browser with integrated support for PQC TLS.
(2) PQC Web Server: based on Apache Tomcat, it provides all the functions of a modern web server with built-in support for PQC TLS.
(3) Sunbeam Email Client: PQC encrypted email, based on Mozilla Thunderbird, provides all the features of a modern email client with integrated support for PQC SMIME.
(4) PQC Doc: Signing and encryption of archived documents with selected PQC algorithms.