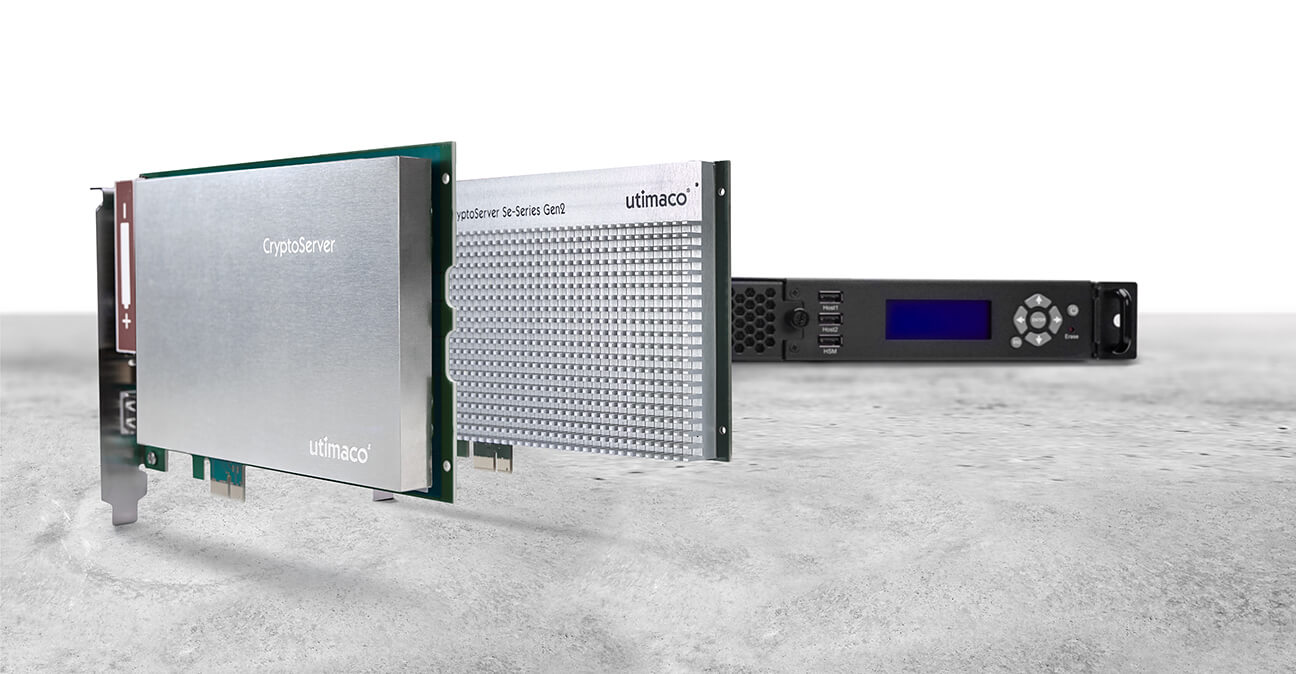 Utimaco is a leading manufacturer of HSMs that provide the Root of Trust to all industries, from financial services and payment to the automotive industry, cloud services and the public sector. Cryptographic keys and digital identities are kept safe to protect critical digital infrastructures and high value data assets.
Utimaco develops and manufactures on site in Aachen and employs around 200 people there as well as in the USA, Great Britain and Singapore. Founded in 1983, Utimaco's hardware security modules have been used by companies in all industries as well as by banks and public authorities in more than 80 countries, protecting millions of end customers worldwide.
Cryptographic applications are indispensable for securing data transactions. Only by protecting and securely storing the cryptographic keys used in hardware security modules is it possible to ensure trust in the technology. Utimaco supplies its customers with these complex devices for encryption or signature creation in the form of a complete and easy to understand product.

MTG is Technology Partner and Certified Premier Value Added Reseller of Utimaco HSM. MTG offers a special portfolio of security products and services, which are deeply integrated with UTIMA-CO HSM. For example, a cluster ready HSM High-Availability solution, which can be easily connected to any application.
Utimaco General Purpose HSM
The Utimaco SecurityServer is a general purpose HSM that ensures the security of cryptographic key material for servers and applications. It includes integration software that supports the industry standard PKCS#11, Microsoft CSP/CNG/SQLEKM and JCE interfaces.
It can therefore be used for the most common business applications, such as Public Key Infrastructures (PKIs) or database encryption. The SecurityServer comes as a bundle with your choice of Utimaco CryptoServer Se-Series Gen2 or CSe-Series hardware, and includes a software HSM simulator for easy integration testing and evaluation. Both models are available as a PCIe plug-in card or as a network-attached appliance

Utimaco Se-Series
The Se-Series HSMs have been designed to meet standard physical security and anti-tampering technology industry requirements.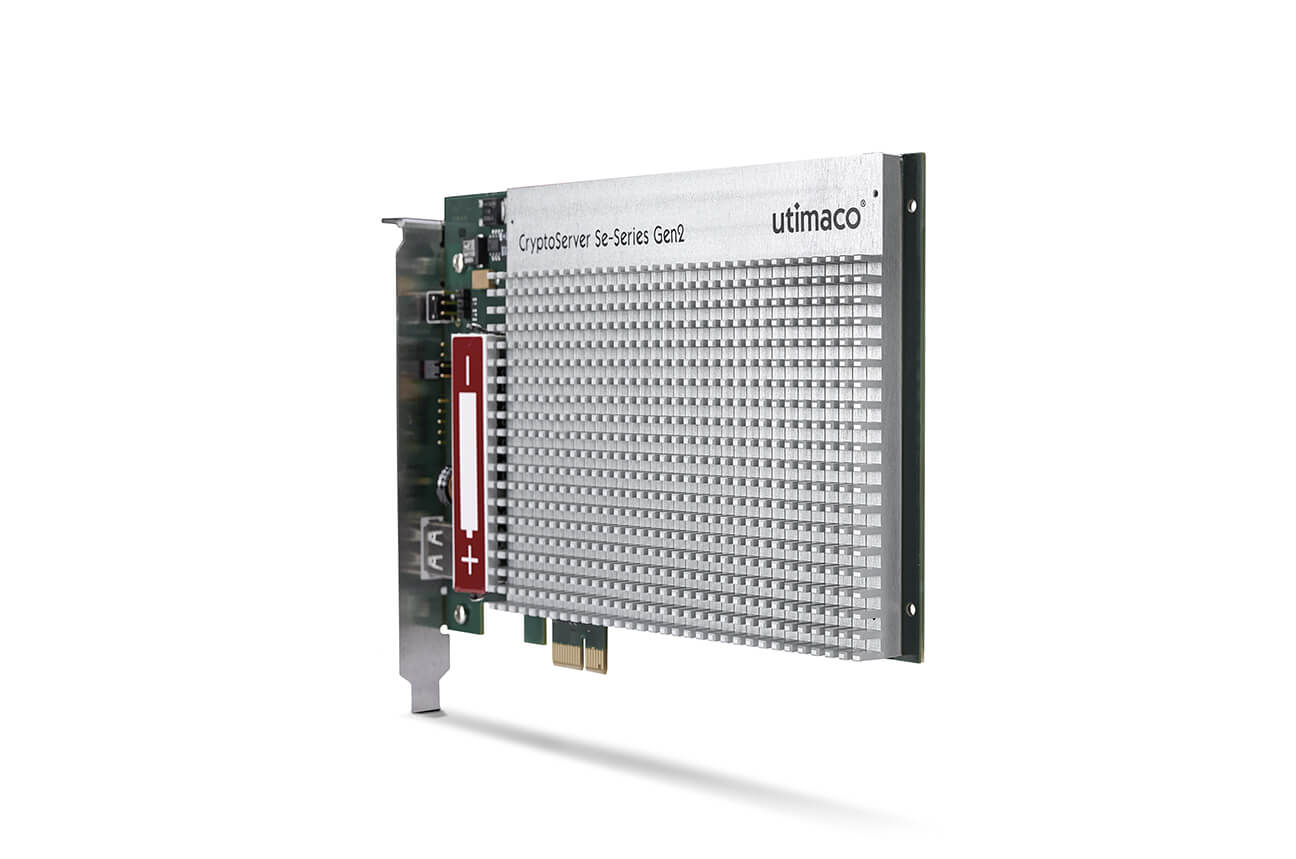 Utimaco CSe-Series
The CSe-Series integrates even stronger tamper-detection and tamper-response technology. It is therefore the best choice for use in hostile and uncontrolled environments and in market segments with the highest security requirements, such as banking and government.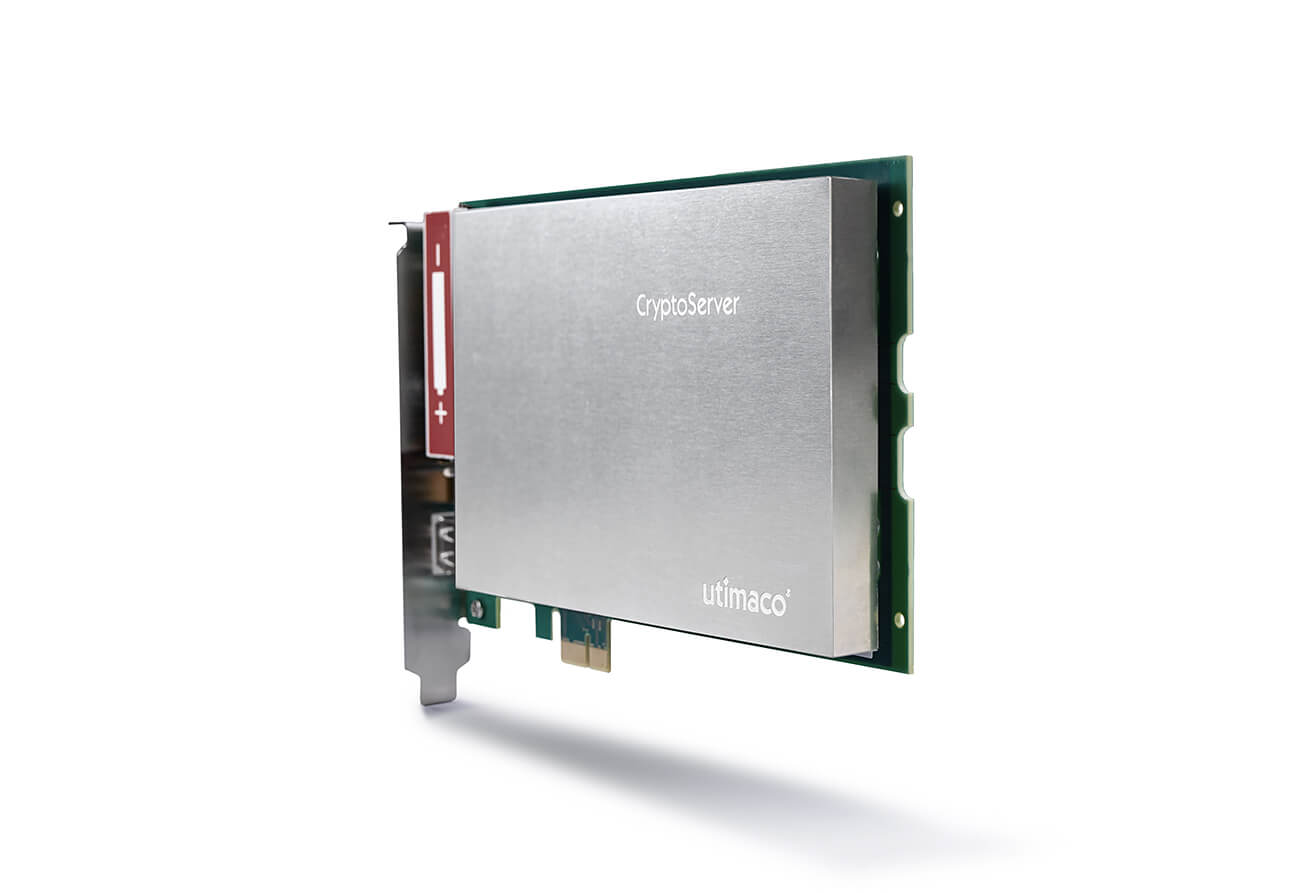 CryptoServer CP5 (eIDAS & CC)
The Utimaco CryptoServer CP5 is based on the CryptoServer Se Gen2 hardware platform and Common Criteria-certified according to the eIDAS Protection Profile (PP) EN 419 221-5 "Cryptographic Module for Trust Services".
The Utimaco CryptoServer CP5 supports Trust Service Providers (TSPs) in fulfilling policy and security requirements defined in various ETSI technical standards (ETSI EN 319 401, EN 319 411, EN 319 421). With key authorization functionalities, it is ideally suited for eIDAS-compliant qualified signature creation and remote signing. Other application areas include the issuing of (qualified) certificates, OCSP (Online Certificate Status Protocol) and time stamping.