Oct 25, 2018
metering days 2018 - MTG presents security product portfolio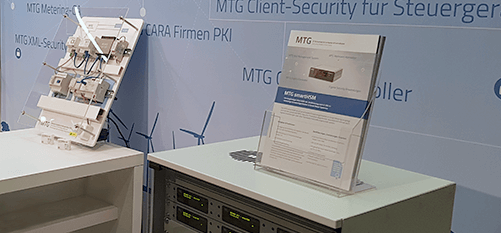 Once again, this year, the "metering days" focused on value-added services that use the smart meter gateway as a secure communication end point in the home.
Before deciding on a specific application / business model, important strategic questions, in particular from a security point of view, must be clarified in advance:
As an active EMT, how can I operate all my various value-added applications and end devices as uniformly, cost-effectively and compliantly as possible in the long term?
How does my sales department manage to implement business models quickly and as independently as possible?
How do I fulfil my legal obligation under the MsbG if an EMT outside the company demands authorized SMGW access at an "appropriate fee"?
What is my certification strategy for the active EMT?
How do I manage to get existing and successful value-added services and technologies "SMGW-Ready"?
Can I use an existing headend system in the right way?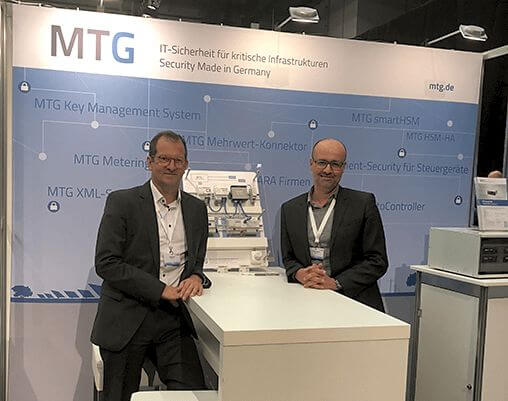 These and many other questions were discussed with us at the Metering Days and appropriate MTG security solutions were demonstrated "live". A real "highlight" was our live demo board with the MTG Mehrwert-Konnektor (MTG value-added connector) and the matching MTG value-added module TCP/IP, based on the Theben CLS plug-in module. We were able to show how it is possible to connect completely different value-added applications / end devices via a central SMGW with little configuration effort and unique participation of the GWA.