Top News
Jun 29, 2023
MTG AG receives Innovation Award from the German IT Security Association (TeleTrusT)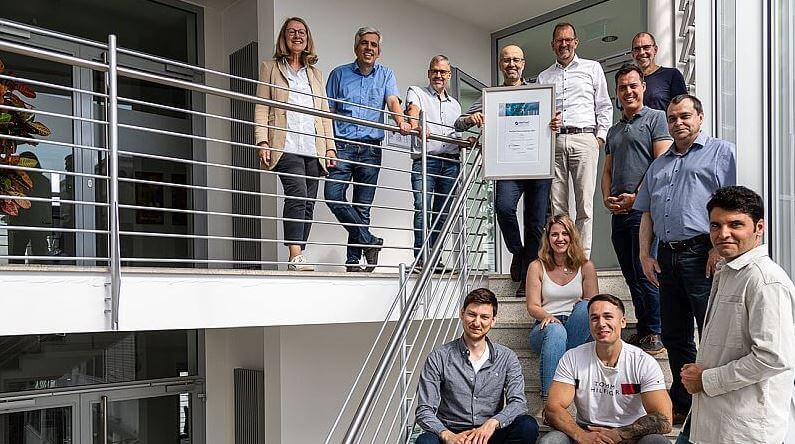 MTG convinces the jury with the product VMware Encryption-as-a-Service
The whole MTG team is delighted!
Darmstadt-based MTG AG received the 25th Innovation Award of the German IT Security Association (TeleTrusT) on June 29th. The jury, headed by chairman Prof. Dr. Norbert Pohlmann, was convinced by the package of innovation, trustworthiness and practicability of the IT security solution. The award was presented during the TeleTrusT conference in Berlin.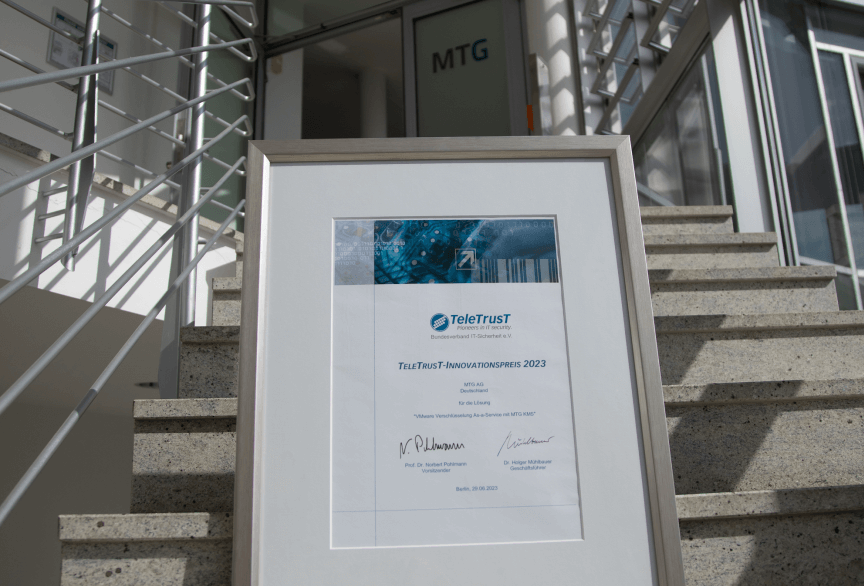 MTG AG developed the award-winning VMware Encryption-as-a-Service offering and implemented it in the data center operations of its partner and infrastructure service provider DARZ GmbH. With this solution, all companies - whether corporate or SME - are able to encrypt any VMware instance quickly, easily and independently of the location of the instance, and to protect the sensitive data in the VMs. With the award-winning solution, users have a uniform encryption process, save time, reduce costs and reduce the complexity of their IT security. The encryption provider's experts handle the connection of the MTG Key Management System, which is certified by VMware Inc. The encryption of the individual instances is then activated by the user himself via the familiar user interface of the vCloud Director.
More and more legal regulations require smaller, medium-sized companies to implement the "state of the art" in cybersecurity. Against this backdrop, VMware Encryption-as-a-Service was recognized not only for its technology, but also for its customer-friendly offering. The new service enables even smaller companies to quickly and easily guarantee the ongoing protection of all data on the VMs, even though they often lack the appropriate IT security specialists.