Top News
Sep 12, 2023
MTG AG presents solutions for the
protection of sensitive company data at it-sa 2023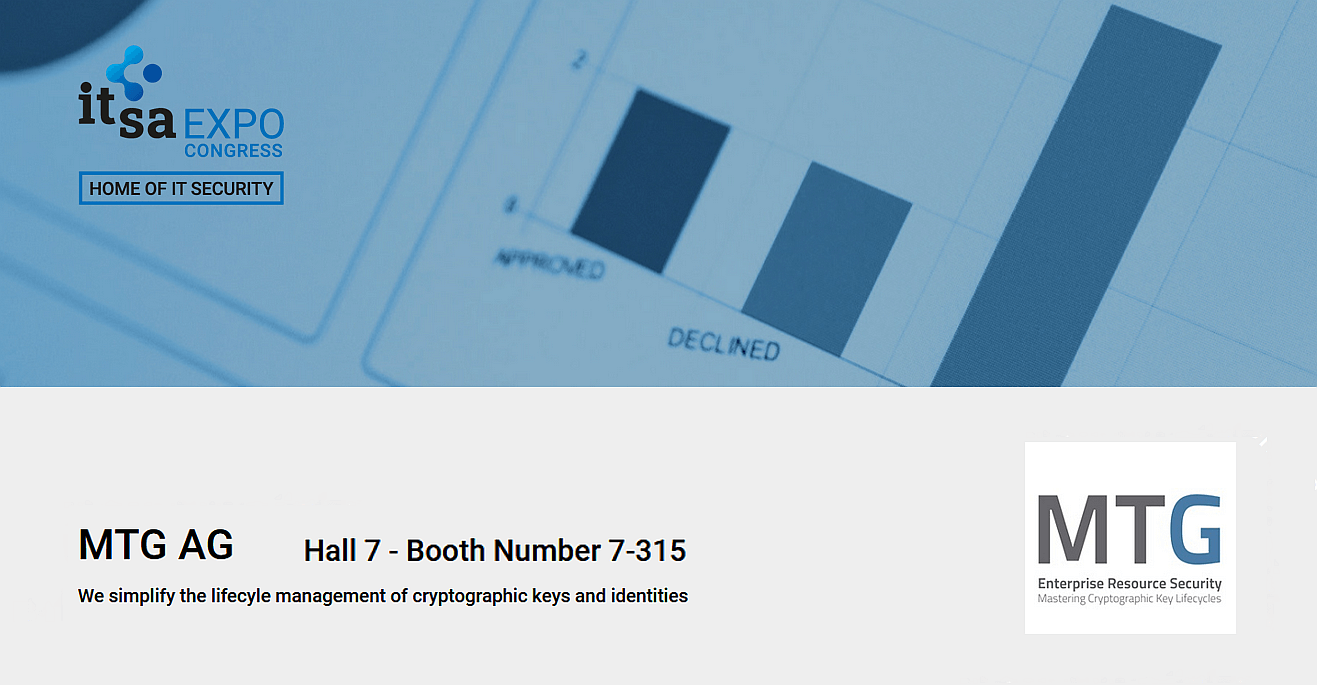 From 10 to 12 October, we will present our comprehensive portfolio for the management and deployment of encryption technologies at it-sa 2023 in Nuremberg.
Certificate Lifecycle Management, PKI and VMware Encryption-as-a-Service
MTG AG presents its comprehensive portfolio for the management and deployment of encryption technologies. Visitors such as CIOs, CISOs, CSOs and IT department heads will benefit from practical insights into advanced solutions in the era of NIS2.
Managed PKI and Certificate Lifecycle Management in the Secure Data Center
With the Managed Corporate PKI, MTG introduces a cloud-service that can be used to manage all certificate-based processes as required. In particular this includes Certificate Lifecycle Management with monitoring options for expiring certificates, including Microsoft PKI certificates. The high-performance MTG PKI enables the implementation of numerous use cases and is supervised by experienced PKI experts. The use of Hardware Security Modules (HSM) ensures that the highest IT security requirements are met. This plays a crucial role, especially in the context of the NIS2 directive (Network and Information Security Directive) adopted by the EU.
VMware Encryption-as-a-Service with MTG's certified Key Management System
The VMware Encryption-as-a-Service offering, which has received an Award from the German IT Security Association (Bundesverband IT-Sicherheit e.V. - TeleTrusT), is the second highlight at the exhibition. With this solution, all companies - from corporate groups to SMEs - are able to encrypt any VMware instance quickly, easily and independently of their location. The data center location in Germany ensures Schrems II-compliant storage of the keys - and thus of your data. This ensures that in a worst-case scenario, such as access by external attackers or unauthorized employees, sensitive data in the VMs cannot be used by attackers. With the Award-winning solution, users have a standardized encryption process, saving time, reducing their costs, and reducing the complexity of their IT security.
Post quantum cryptography provides security against later decryption by quantum computers.
MTG's additional focus is on the presentation of the Post Quantum Cryptography (PQC) portfolio. PQC protects data against future decryption by quantum computers. For this purpose, PQC algorithms have been added to the existing ERS components. NIST recently published draft specifications of three post-quantum algorithms. Among them, MTG has already integrated CRYSTALS-Dilithium and SPHINCS+, and CRYSTALS-Kyber is in preparation. FALCON, whose draft specification is announced for 2024, is also already supported.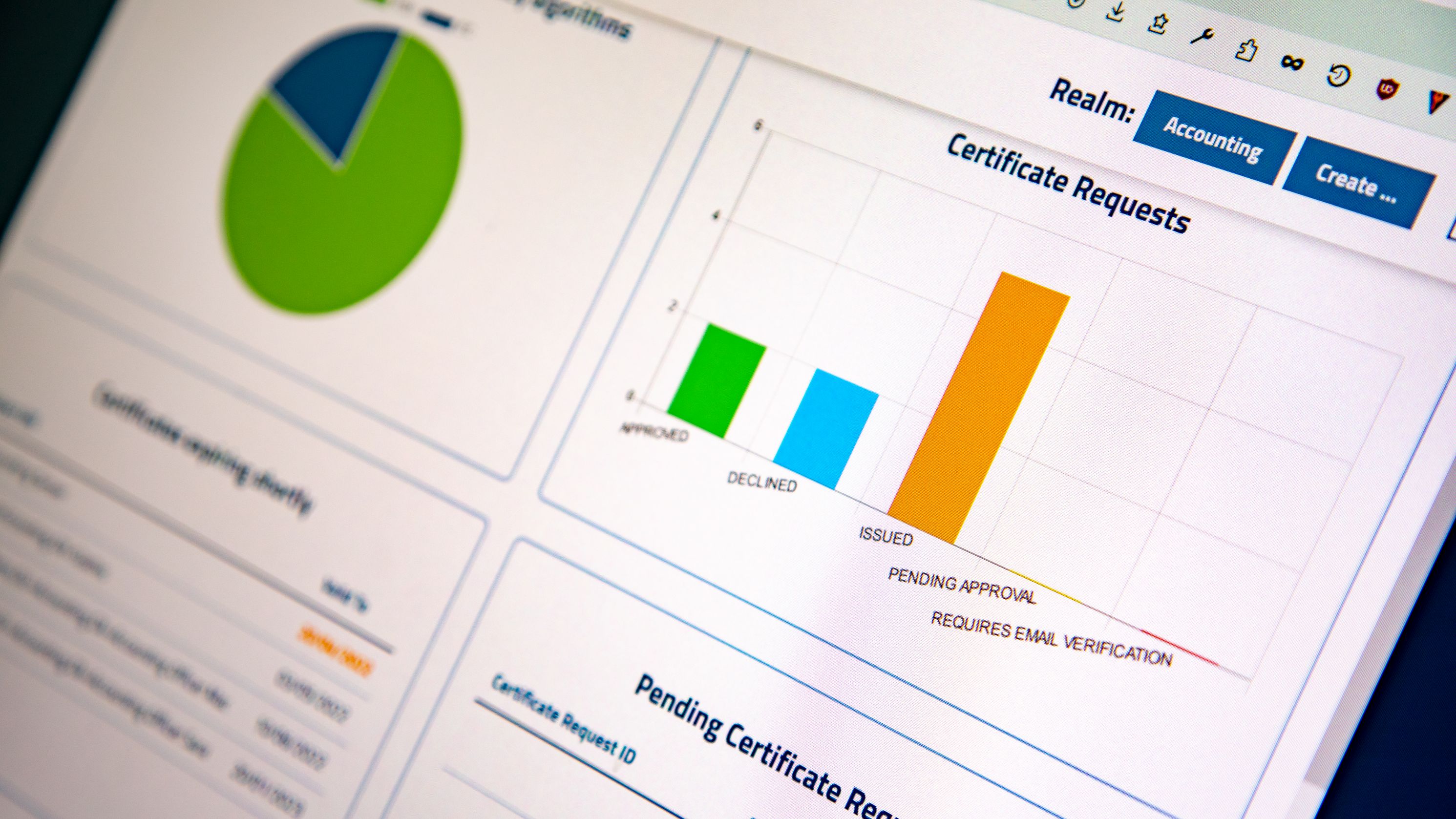 Secure your free ticket and feel free to arrange your personal trade fair appointment with us
By phone: +49 6151 8000 0