Top News
Sep 12, 2022
MTG AG presents modern solutions for the Protection of sensitive Corporate Information at it-sa 2022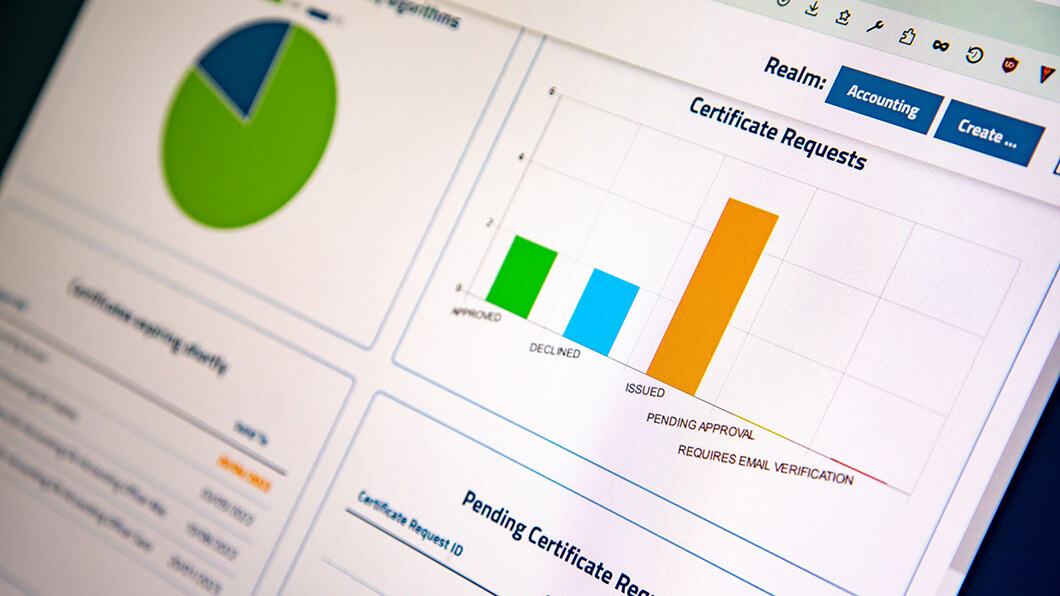 Darmstadt-based MTG AG will be presenting its portfolio for the management and provision of encryption technologies at it-sa in Nuremberg from October 25 to 27 in Hall 7, Stand 414.
At the booth, IT managers such as CIOs, CISOs, CSOs and IT department heads will get specific insights into future-proof solutions for encrypting and securing their entire data inventory, regardless of whether it is located on their own servers, in an external data center or in the cloud. MTG's solutions for Public Key Infrastructure (PKI) and MTG Key Management for VMware encryption will be the focus of the exhibition presentation.
Certificate processes over the entire lifecycle with the MTG Certificate Lifecycle Manager or as Managed Corporate Public Key Infrastructure
Improved, straightforward protection of VMware virtual machines with state-of-the-art key management system
Post-Quantum Cryptography provides security against later decryption by quantum computers
Certificate Lifecycle Manager and
Managed Corporate PKI
With the MTG Certificate Lifecycle Manager, the long-time specialist for PKI presents a solution that optimizes all certificate-related processes over the entire lifecycle of the certificates. In-house processes for issuing, renewing and revoking certificates for various use cases can thus be centrally automated, managed and controlled regardless of the industry. This effectively improves the security architecture, especially in complex scenarios where a wide variety of devices such as servers, clients or IoT technologies have to be managed.
In addition, users are able to significantly simplify compliant workflows. This offering is complemented by a Managed Corporate PKI. Companies that do not wish to operate a PKI themselves, or are unable to do so due to a lack of specialist personnel, thus also receive its benefits in the form of an as-a-service product. MTG Managed Corporate PKI offers users a highly granular authorization system, for example by user, role, department, company or branch, which even covers special use cases.
Key Management Lösung for VMware-Encryption
The second focus at the expo is the new Key Management System for VMware Encryption. This solution is connected to VMware via the standard interface KMIP (Key Management Interoperability Protocol) and enables the encryption of individual or all drives of the virtual machines.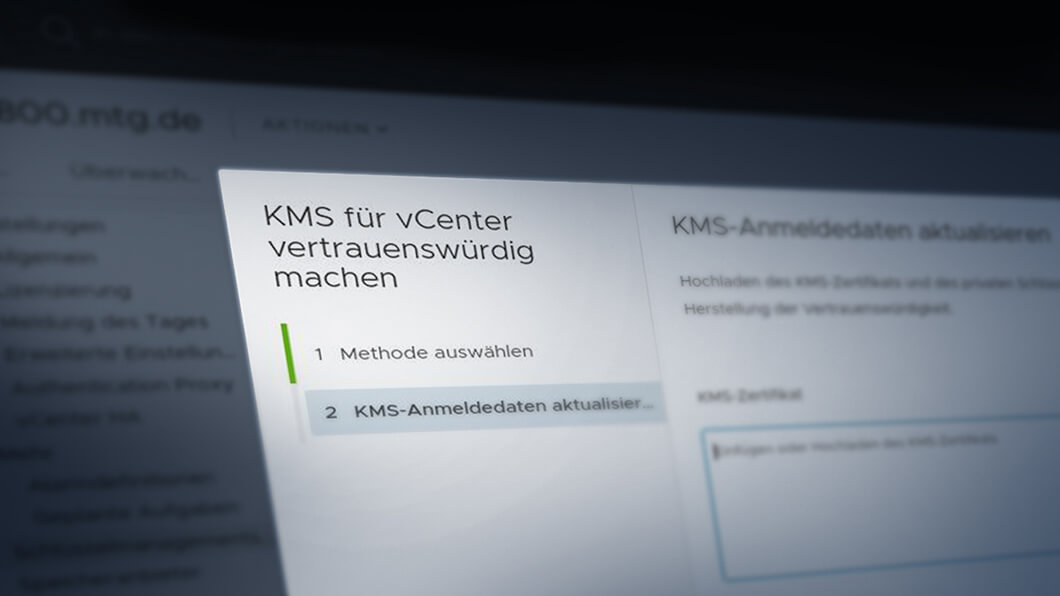 With the use of an Hardware Security Module (HSM), the permanent protection of all data of the VMs (Data at Rest) is guaranteed. High-quality key material can be generated by the HSM, in which all Key Encryption Keys (KEKs) are permanently protected from unauthorized access and stored in a tamper-proof manner.
Post Quantum Cryptography
MTG's additional focus lies on presenting the Post-Quantum Cryptography (PQC) portfolio. With PQC, data can be protected against later decryption by quantum computers. For this purpose, existing components were extended with PQC algorithms and solutions for central applications were developed. These include a Mozilla Firefox-based browser, a web server based on Apache Tomcat and the development of an extension for the mail program Thunderbird.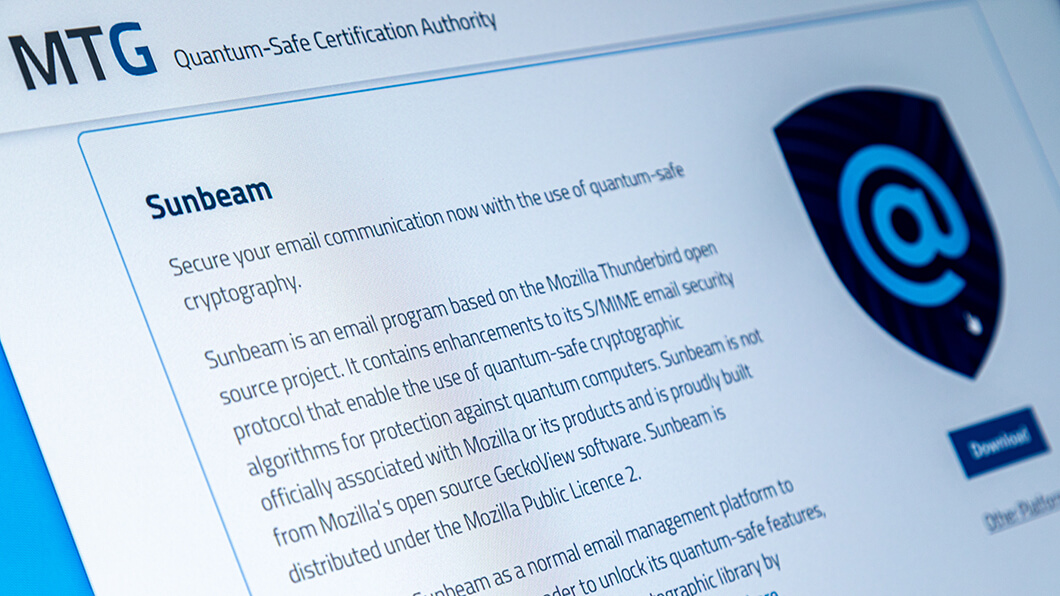 "With this exhibition appearance, we are underlining our claim to provide solutions for the permanent protection of sensitive information in companies as a high-performance provider. In doing so, our customers benefit from our many years of expertise and the DSGVO-compatible location.

We will continue to consistently pursue our path of significantly influencing our product development through cooperation with partners from industry and science, thus always keeping our finger on the pulse of security development, for the benefit of our customers as well."

Jürgen Ruf, CEO of MTG AG