Partner Benefits
We support our partners with excellent IT security know-how and the appropriate products. MTG closes IT security gaps quickly and professionally. This creates future-proof solutions for your customers and ensures growth and success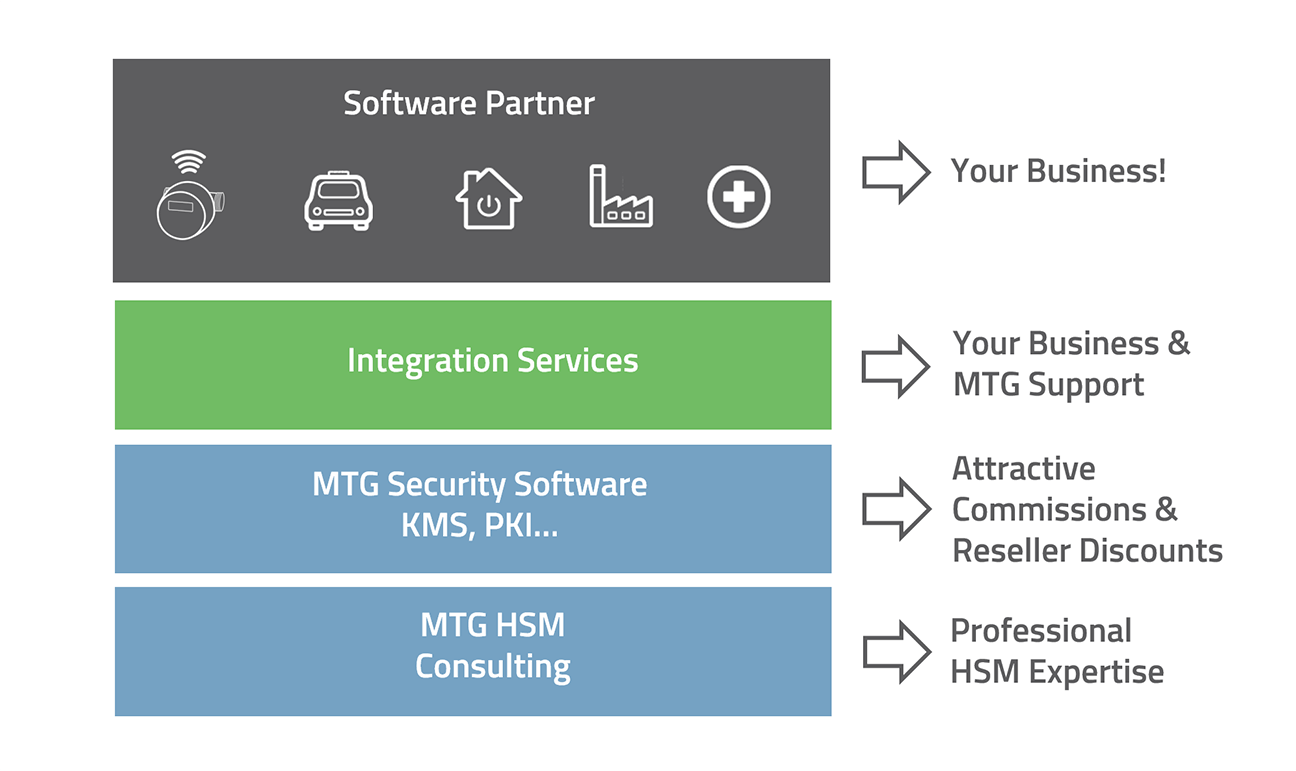 We want to support our partners to be more successful and we avoid competition. MTG software products are therefore designed to stay detached from the application. For this purpose, we work with open standard interfaces, which our partners are able to address themselves with their application. If required, we support the integration process with our Professional Services. We offer attractive commissions and reseller discounts for the use of our software products. Whenever hardware security modules (HSM) are used, highly specialized experts are required for a professional implementation. MTG advises its partners on all questions concerning HSM, vendor independent.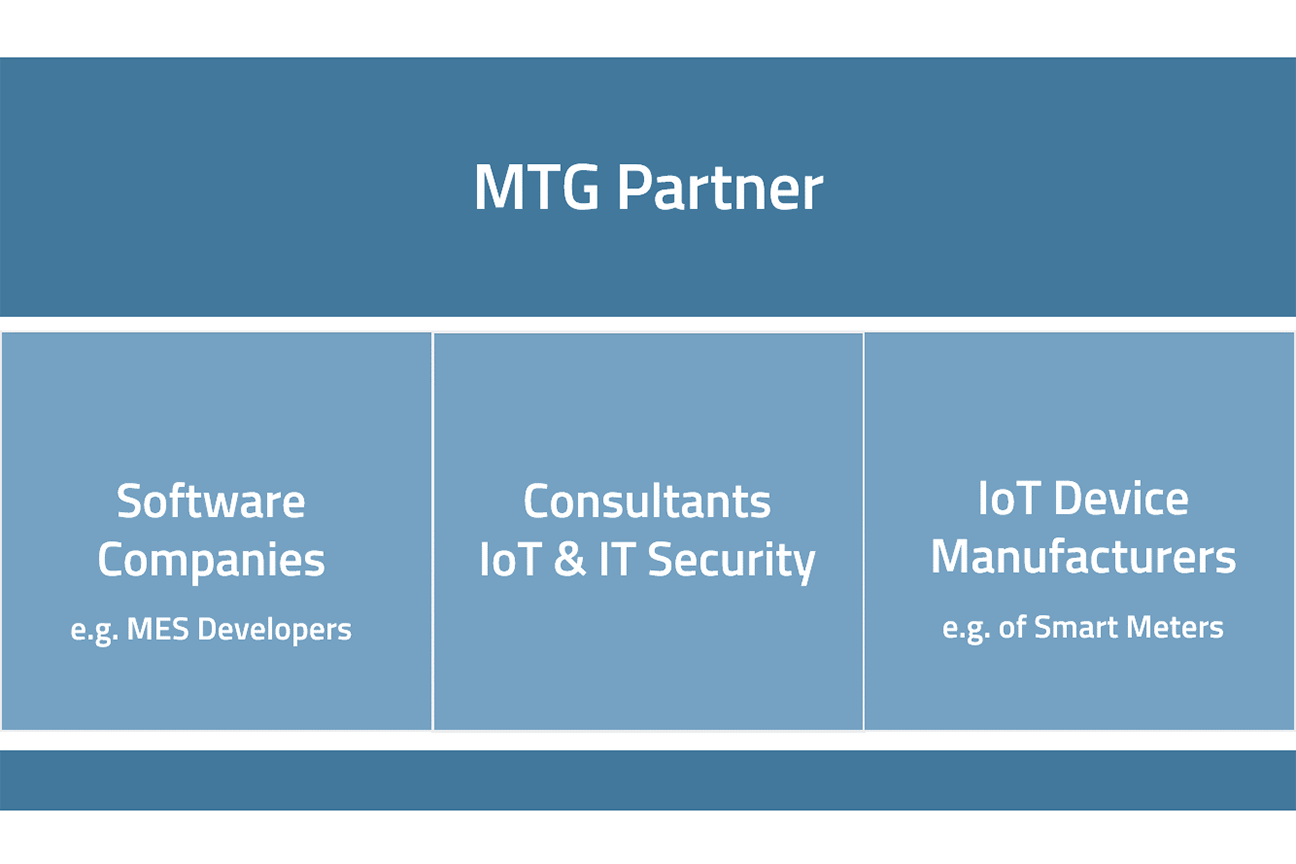 Software companies are usually specialized in industry-specific knowledge that is reflected in their applications (e.g. for MES / Manufacturing Execution Systems). However, it is necessary to be prepared to meet the growing IT security requirements on the customer side or needs driven by legal regulations. MTG enhances your offer with security expertise and solutions around Key Management Systems, Public Key Infrastructures (PKI) and Hardware Security Modules. This allows our partners to concentrate on their core business and still offer professional IT security at a high level.
Consulting companies and freelancers - IT security projects benefit from MTG as a partner offering high quality and secure products "Made in Germany". If required, we also support projects with our professional expertise.
Manufacturers of IoT devices which are using our IoT Key Management System are able to offer their customers a suitable IoT KMS product. It enables them to manage the keys and certificates of the delivered devices effectively. International tenders for smart metering, for example, are increasingly demanding key management systems from suppliers.