Our service for demanding integration projects
In the future, operators of critical infrastructures will need to communicate using integrated cryptographic methods and tools. The implementation of high security requirements always has an impact on the existing IT landscape and the associated business processes.
The amount of work in an integration project can vary greatly depending on the customers' knowledge on encryption software and hardware. Therefore, we support our customers to run their systems successfully in all relevant phases with our services, such as consulting, conception & architecture, installation & configuration, Trainings and maintenance.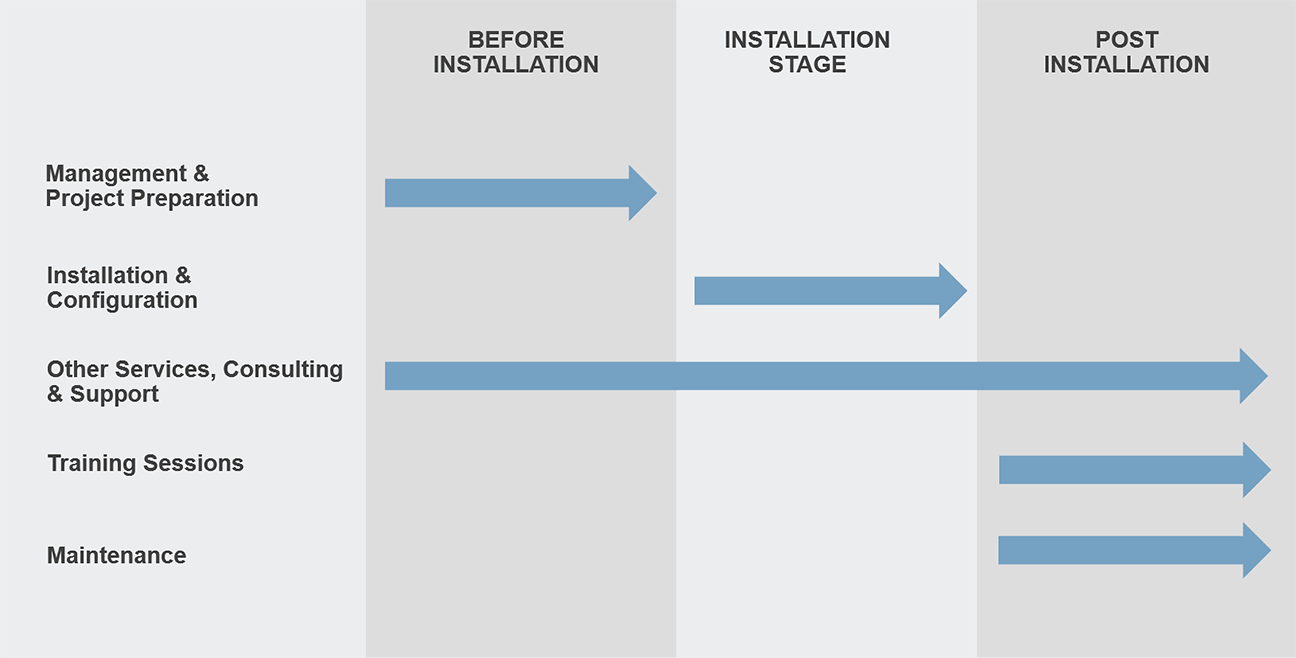 Our Services
Project management
Consulting, design, system architecture
Preparation and advice on the integration in the IT infrastructure
Preparation and setup of Hardware Security Modules
Installation and configuration of security software
Integration of connected/involved systems
Advice on setting up the test, QA and active systems
Support and advice on installing the updates and patches
Support and advice on the certification according to ISO 27001
Customer-specific adjustments