MTG develops authentication solutions at the highest security level
MTG CARA is a software platform for a certificate-based and thus highly secure and confidential communication via the Internet. A Public Key Infrastructure (PKI) is required for the production, use and management of certificates. MTG CARA covers the entirety of the functions for the issuing, distribution and testing of digital X.509 CV certificates.
Since 2005, MTG CARA has been successfully operating in one of the biggest Trust Centers with millions of issued certificates and a large number of applications, as well as a Root-CA for the new ID card.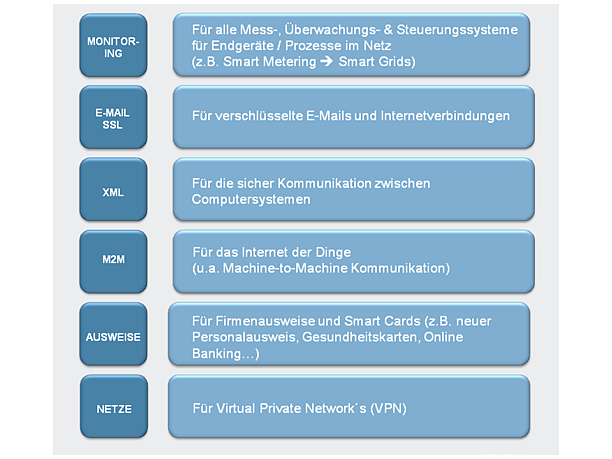 Certificate-based solutions can be used in many ways. The main uses include authentication of users, as well as the signing and encrypting of data and messages. In the future market of machine-to-machine communication as well, machine-to-machine specific devices can be authenticated and controlled safely via the Internet (e.g. Smart Meter Gateway according to BSI TR-03109).
With MTG-CARA, the development, integration and management of your individual PKI is quick, easy and cost effective. Our experts are there to offer detailed advice on all issues regarding the usage and implementation of MTG-CARA within your company.