MTG PQC KMS - Quantum-Safe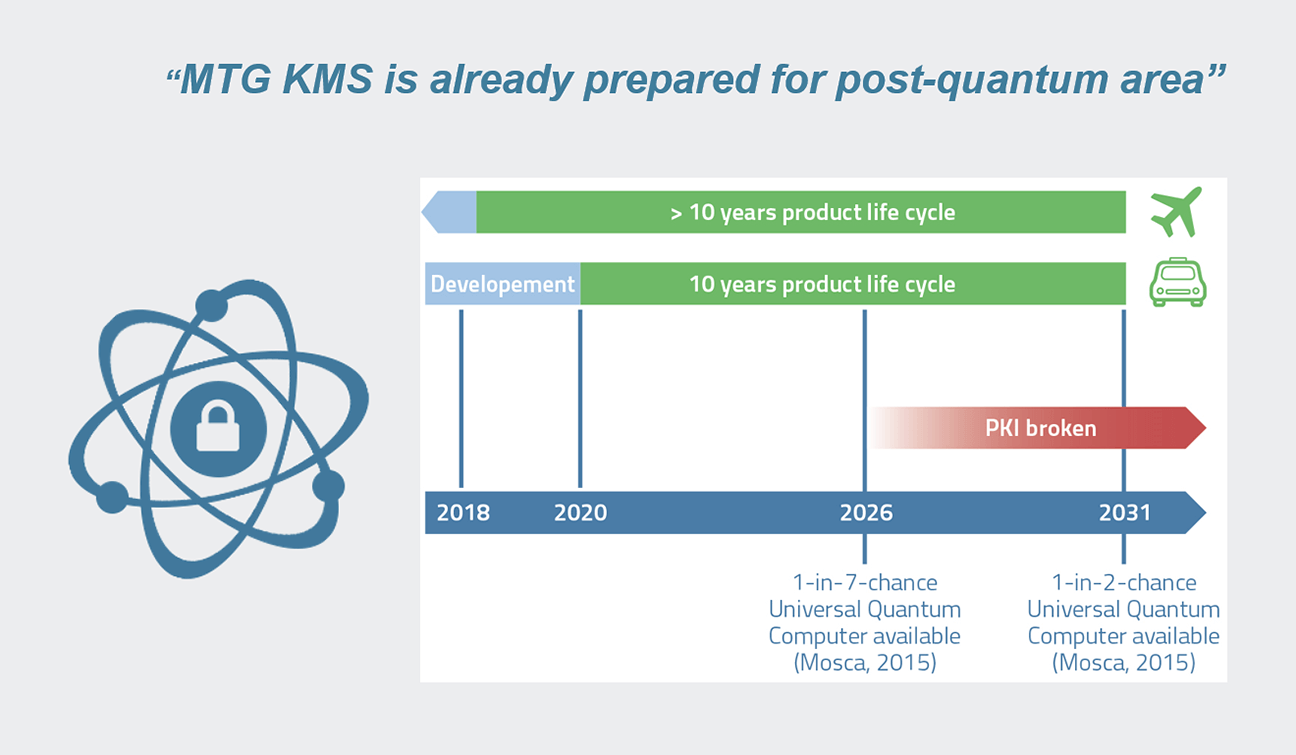 MTG KMS users are prepared for future developments. Forthcoming encryption and cryptography procedures are being developed upfront in accordance with our product roadmap. Encryption and cryptography methods are constantly being further developed and updated to keep them quantum-safe.
Post-quantum cryptography (PQC) is already needed today. If our customers need to use PQC algorithms, the central MTG KMS just needs to be updated without any significant changes on the application side. In this case a highly available management and encryption of traditional and PQC keys for various applications becomes possible today (crypto agility ).
MTG PQC KMS uses exclusively high quality PQC algorithms, which are part of the NIST selection process. The MTG KMIP interface has been extended with these chosen algorithms and is thus able to create PQC signatures and to encrypt and decrypt data accordingly.
These new methods also pose technical challenges in terms of performance. The PQC key lengths and signature sizes must be processed quickly and efficiently. Besides this, the runtime of the algorithms needs to be optimized to ensure a seamless operation. The MTG PQC KMS has been designed to be capable to generate, process and manage PQC key pairs in a highly effective way. PQC algorithms can also be used in selected HSM if required.